Benefits for our customers

Global leader in after-sales
Our references speak for themselves
– trust us.
As one of the first electronic after-sales solution providers, LexCom has a company history spanning over 50 years. Experience creates trust – take a look at who already trusts in us: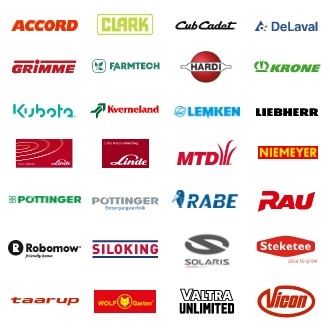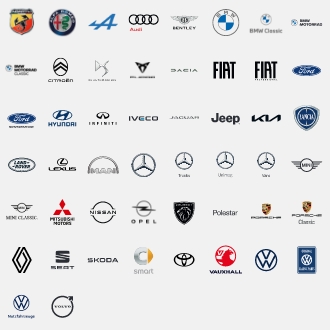 And be assured: we also have the ideal solution for your after-sales process!

Applicable to almost every industrial sector
From lawn mowers to industrial plants, we have the right solution for your industrial application.
From agricultural machine manufacturers to household appliance experts, from industry leaders in construction machines to fork-lifts manufacturers. The range of our customers' industrial sectors and company sizes is as large as our range of products.

What is decisive is that our products are suitable for every industrial branch – we adjust each of our solutions to your individual needs. Therefore, if your industry does not appear in our reference list yet, please don't think that we lack the proper solution for your after-sales process.
Contact us!

Complete ordering chain for all market participants
We map your entire ordering chain:
from manufacturers to end customers.
We have it: the fully integrated electronic ordering system, from manufacturers to importers and from dealers to end customers. However, if you would rather simply discuss a webshop for end customers or a connection in your dealer structure with us, we would be every bit as happy to hear from you.

Modular principle
Create your electronic platform using various modules.
Whether you need an online or an offline catalog, an electronic ordering connection or an integrated warranty processing programme – simply tell us what is involved in your after-sales process and put together the right solution from our product portfolio. Based on our portfolio, we develop your ideal solution together with you, including integration with existing ERP or DMS solutions.

Always up to date
Via modern content management systems we jointly assure, that your market data is always up to date.
As a manufacturer, you focus on keeping your range up-to-date – we ensure that it is presented optimally and that technical advances in the world of browsers, scripts, pop-ups and plug-ins do not become an obstacle for your presentation.

... and if there is any kind of hitch, our service team will actively assist you and your customers until the problem is solved.

Always available and secure
Our servers never sleep!
Influenced by the high demands of our automotive customers, we are proud of our availability exceeding 99% throughout the year.
High levels of availability and data security are part of our definition of quality. Always. Furthermore, we are well aware that our customer's data is one of their most valuable assets. This is why our approach to security represents the highest standards and thus meets the individual expectations of various renowned customers from the automotive and industrial sectors. Our ISO status, which is always current, also testifies to this.

Your data is in safe hands with us.

Quality promise
Our promise: Quality. Our basis: ISO/IEC 27001:2013 certification.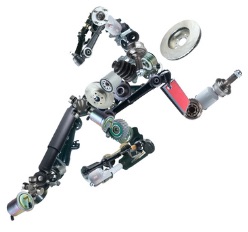 Push with us
your after-sales business
Development of new sales opportunity, service optimization in
the entire ordering process, use of innovative online/offline workflows
Set up your consulting appointment now